A boutique team crafting the best experiences on the web
Founded by Colin Hayward in 2011 we remain an independent and privately owned business. Our small and experienced team works closely across design, development and marketing to produce solutions that defy our size and delight our clients.
---
Talented professionals who know your business.
Monogram are your approachable digital partner. We put people and business insight at the heart of everything we do to deliver results that exceed expectations. We devise digital strategies, design and build websites and create online campaigns.
We're here for busy agencies who want the best for their clients, for scale-ups taking their next steps in growth and for brands planning their next campaign. Our collaborative approach delivers outstanding results.
Start your Project
You may have seen our work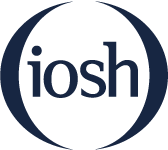 Why work with Monogram?
Integrity
We are forward-thinking and openly share our expertise and knowledge so that collaboratively we can make informed, proactive and smart decisions.
Creativity
Guided by design principles, we use the latest technologies to build innovative, intuitive and elegant solutions that deliver results and exceed expectations.
Knowledge
We have a raft of real-world experience and are always expanding our knowledge of coding languages, techniques, systems and frameworks. So if you can dream it up, we can likely build it.
Communication
The cornerstone of every successful relationship is open and effective communication. We aspire to become a seamless extension of your team and your approachable digital partner.